Multivane Forward Curved Fans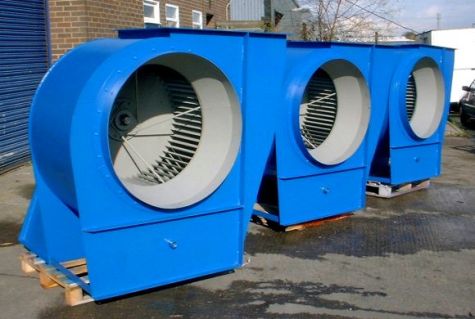 Multivane forward curved fans are designed primarily for heating & ventilating applications. They handle clean air, have medium peak efficiency and an overloading power characteristic.
We manufacture a range of standard diameters from 150 mm to 1220 mm, with this range we can develop volumes up to 85000 M3/Hr (50000 CFM) and static pressures up to 1000 Pa (4"swg).
Key Benefits
Medium efficiency
Handle clean air
Wide range of fan arrangements
Mild steel, stainless steel or PVC construction
Temperatures up to 650'C
Wide range of anti corrosive finishes available
Fan Arrangements
Arrangement 1, bare shaft
Arrangement 3H, direct drive - pedestal mounted
Arrangement 3V, direct drive - inlet flange mounted
Arrangement 4, belt driven - fan & motor on common baseframe
Arrangement 9, belt driven - motor mounted on fan pedestal
Plug mounted
DIDW fan sets